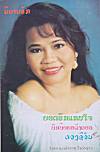 "This is the first edition of my book. It is in written in Lao and was published in 1994. 10,000 copies were printed and it was sold out. I would like to publish the second edition. I also have many stories to add to the book. I am looking for a publisher, editor and sponsor to assist me with this second edition to be printed in English and Lao."


kham2 [at] asiaphoto.de






A Short Biography
Allow me to introduce myself. My name is Theirr Khamkhane Vongkhamsao. Theirr is my nickname. I was born on February 20th, in Ban Nasone, Xithani, Veintiane, Laos. I come from a big family. I am the 6th of the 10 children. When I was sixteen, my father selected three of us children to flee Laos. I was the youngest one. We immigrated to the USA in 1980, six years after the Vietnam War ended.
My education: I graduated from high school in Ban Nasone 1980. From 1980 to 1983, I furthered my education at Mid-Florida Technical Institute in central Florida, completed courses in English Literature. I was certify as journalist. I have a son, Michael Robert, my father nickname him KhamThiThow, who was born in 1988. I speak Lao, Thai, and English fluently and I know some Japanese and Vietnamese. In 1982, I was in a beauty pageant for Miss Asia pacific. I was the second runner up.
When I was about 8 years old, in the 3rd grade, I was doing well on my poetry. I won first prize in my school writing competition. As I got older, I learned how to type in Lao. After that I started to help my cousin, who was a teacher, write the school newsreel. 1976-1979 I was in charge and the editor of my high school newsreel.
Starting in 1984, I did some writing for Lao Pasasone monthly and Kao Hop Lao monthly. I was associated with the press in Phai Nam, also. I wrote columns and short stories on Lao New star magazine, and appeared in numbers of Lao and Thai magazines and newspapers. My first book was printed in 1994.
My favorite author: In Lao it is Maha Sila Voravong. In Thai it is Sifa. In English, my favorite authors are Mark Twain, Sidney Sheldon and John Grisham. My favorite food is plain steamed jasmine white rice with very little meat and lots of vegetables and fruit. I drink lots of water and coffee. I do not drinking alcohol or smoke. My hobby is reading, writing, swimming, cooking, cleaning, and, when I have an opportunity, I like to go to the public library. I love to find a good book to read. I also like to go to Lao Buddha temple and volunteer to help with the Lao community association.
My plan in the future will be to publish more books in Lao and English as well as in Thai. After my son KhamThiThow has grown and finished college, I hope to retire from my primary job. I plan on living in both the USA and Laos. I want to focus solely on my writing. Hopefully, I want to build my own library in my house at Ban Nasone. A large library that has enough room to fit all of my books I have collected. I consider myself an easy going person. I try to fit into any life style and like to learn something new everyday. I have a very happy and exciting life. I am proud to be Lao. I am proud of my heritage and culture. Even though I am living in the USA, it still does not change who I am. If I have a weakness, it is that I am very homesick. I miss speaking Lao, eating Lao food, listen to the Lao music, and doing Lao dances dressed up in Lao silk pa sin. But hey! Life is a good, I would not change a thing.